Julian Assange has said that Hillary Clinton's initial "conspicuous" resistance to the FBI's investigation, sparked "anger" within the agency. The WikiLeaks' founder claimed that the Democratic presidential nominee's resistance has led to the FBI's recent renewed vigour into its probe of Clinton's use of a private server while serving as the Secretary of the State.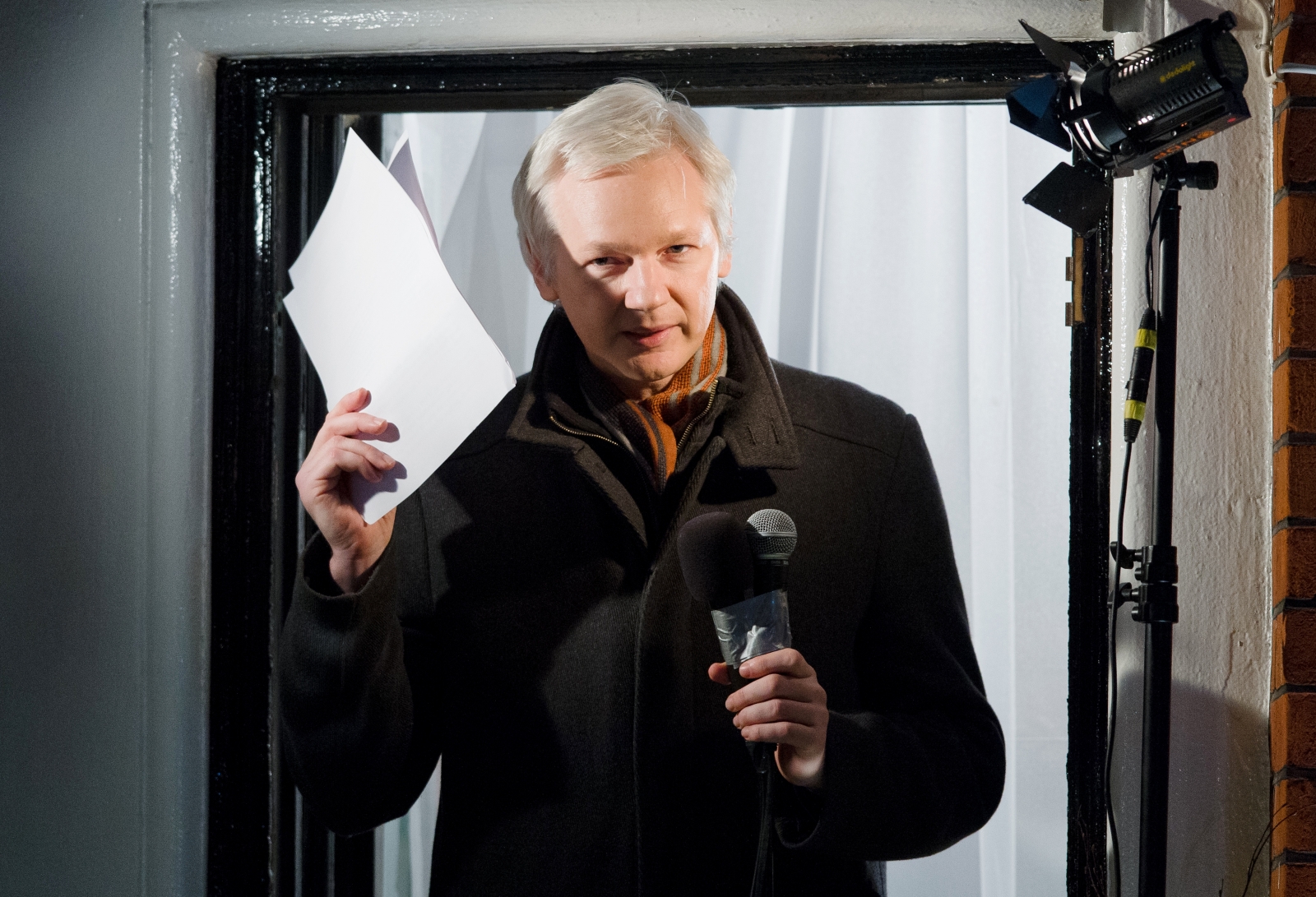 "If you go to history of the FBI, it has become effectively America's political police. And the FBI demonstrated with taking down the former head of the CIA [David Petraeus in 2012] over classified information given to his mistress that almost no one was untouchable. The FBI is always trying to demonstrate that. 'No one can resist us,'" Assange said, Russian state media RT reported. "But Hillary Clinton very conspicuously resisted the FBI's investigation. So, there is anger within the FBI because it made the FBI look weak."
In a 25-minute long exclusive interview with John Pilger, Assange claimed that the recent wave of documents published by WikiLeaks reveal that despite President Barack Obama's initial opposition, the Libyan war was "championed" by Clinton.
"Libya more that anyone else's war was Hillary Clinton's war. Barack Obama initially opposed it. Who was the person who was championing it? Hillary Clinton. That's documented throughout her emails," Assange said.
He added, "There's more than 1,700 emails out of the 33,000 of Hillary Clinton's emails we published just about Libya. It's not about that Libya has cheap oil. She perceived the removal of Gaddafi and the overthrow of the Libyan state something that she would use to run in the general election for president. So late 2011, there's an internal document called the "Libya Tick Tock" that is produced for Hillary Clinton, and it's all the... it's a chronological description of how Hillary Clinton was the central figure in the destruction of the Libyan state."